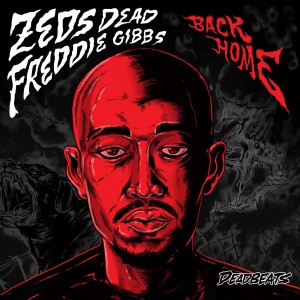 Zeds Dead is back at it again with "Back Home", a bass heavy Rap tune featuring the always talented American rapper Freddie Gibbs. A full bodied production, "Back Home" comes from the allusive production house "DeadBeats", official website below. Could this be the new label Zeds is starting up? 100%. In their Facebook post regarding this release they teased:
"We told you we've been hard at work. New Music, New Label, New Album. Went into the studio with Freddie Gibbs to give you the first taste of DeadBeats. " 
Amen for new music. And a new label. And a NEW ALBUM! This new track is definitely a different sound for Zeds, however, which one of their songs isn't different from the previous one? I like. A lot. This just gets me really excited for the album.  Turn up the bass for this one.
Zone in and zone out,