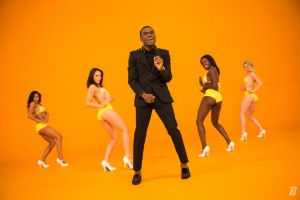 OMI is back with the release of hit next hit single, Drop In The Ocean, off his debut album Me 4 U.
After the international success of Cheerleader and Hula Hoop, the 29 year old hitmaker has dropped the video for his third single.
Watch as OMI moves and grooves his way through the video, surrounded by beautiful women and eccentric colours. I must say the hook for DITO is seriously catchy, almost more than Cheerleader, but we'll let you be the judge.
The video was filmed by music video director Daniel Czernilofsky and features a small cameo from AronChupa, who is featured on the track as the producer.
Check out the video below and let us know what you think! Also, you can preview his full length debut album, here: http://apple.co/1G9RU0k
Join the movement // #OMIarmy